---
How to Make Pancakes in Fun Shapes for Kids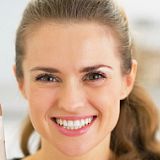 Posted By Rochelle C.
---
http://bit.ly/betty_crocker_youtube How to make pancakes in fun shapes for kids Why make plain old round pancakes when it's so easy to make them in fun ...
---
Join Our Community!
Like what you see? Get a FREE account and start posting, sharing, and discovering more!
Have Questions? Contact Us!
Find out the answers to your questions by contacting us. We look forward to hearing from you!